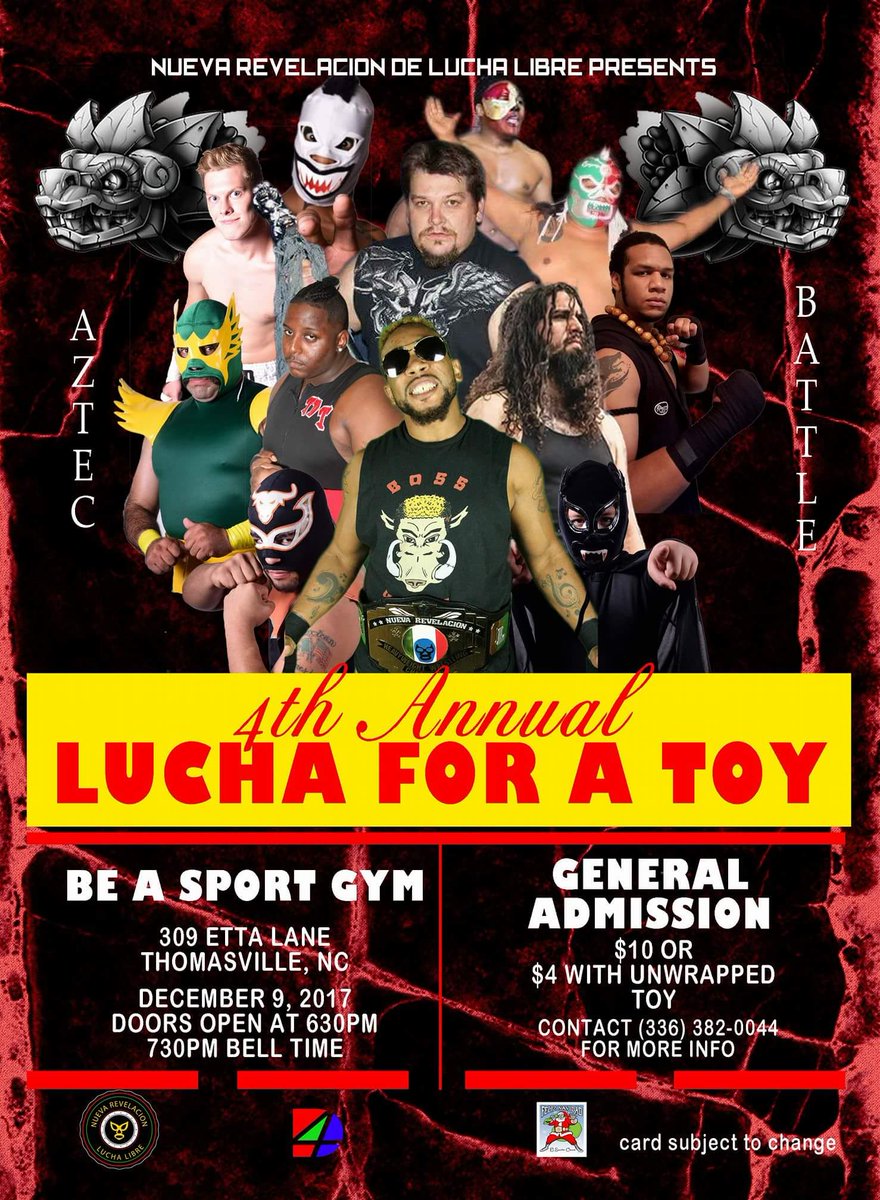 Nueva Revelacion de Lucha Libre returns to Be A Sport Gym,
320 Etta Lane, Thomasville, NC on December 16 (rescheduled date due to snow) as Nueva
Revelacion de Lucha Libre's presents the fourth annual Lucha
4 a Toy show.
The Aztec Battle is set, Dredd will start of vs Pryme in a
one on one match that will then have another competitor
enter after the first 2 minutes. Every 20 seconds later,
another competitor will enter the #AztecBattle till the
locker room is empty. The last 2 competitors will have to
finish the match via pin fall or submission.
The winner of the match will earn a NRLL Championship match
at any time and or place of their choice.
Former NRLL Champion Mike Mars is schedule to be at
#Lucha4aToy and is furious that #GREATNESS member Deget
Bundlez lost the NRLL Championship to the current Champion
#BossHogg in a last minute match decision by the
#LuchasCordinator Ese Joker.
Bring a new unwrapped toy as we will donate the toys to
those in need.